ONE END TO END SOLUTION
FOR YOUR FLEET
IVCSONE has a variety of solutions in Driver Behaviour Management. By implementing a seamless IVCSONE solution, fleet operators not only prevent accidents before they happen but also realise reduced operating costs, protect their drivers and their company brands and improve their bottom line.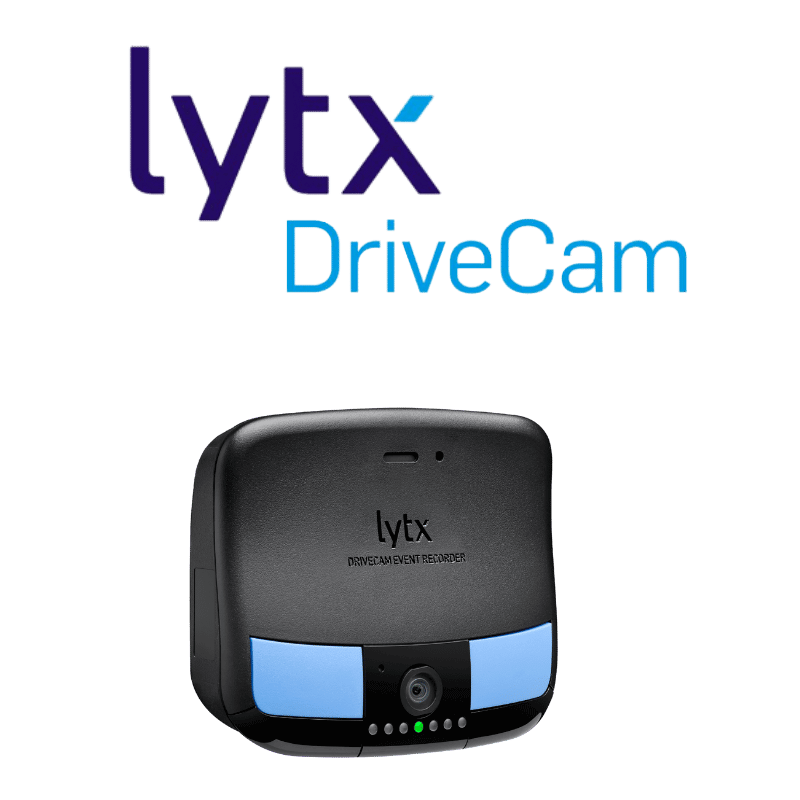 PREVENT COLLISIONS, SAVE LIVES, AVOID INJURIES
The DriveCam programme from Lytx is an in-vehicle video-based risk management technology that helps fleet owners identify the root cause of risky behaviours that lead to collisions. Predictive analytics data is used to show precisely who and what riskiest behaviours are in a fleet. Fleet owners use this information to coach drivers to prevent collisions from happening in the future.
DRIVER FATIGUE & DISTRACTION MONITORING SYSTEM WITH REAL-TIME DRIVER ALERTS TO REDUCE COLLISION RISK
DriveAlert+ is the new active in-cab fatigue management system on the market. It is a solid competitor to an existing product with the benefit of interactive reporting and integration into the DriveCam system.
The DriveAlert+ is an early warning system that actively tracks the drivers' eyes & facial features to detect fatigue or distracted driving.
An audio alarm will sound to alert the driver of their fatigued or distracted state when detecting these signs.
If they continue to drive & show signs of fatigue or distraction, the system will activate the DriveCam unit, and our 24/7 Crisis team will notify you of a driver who is in danger of crashing. Meanwhile, the unit will continue to alarm in a high pitched tone, followed by voice alerts.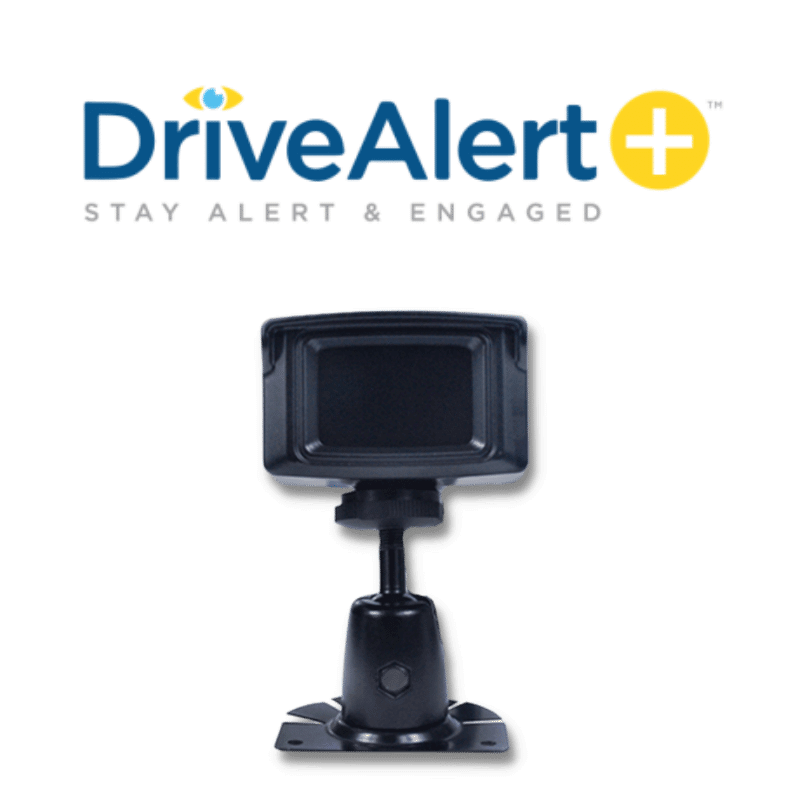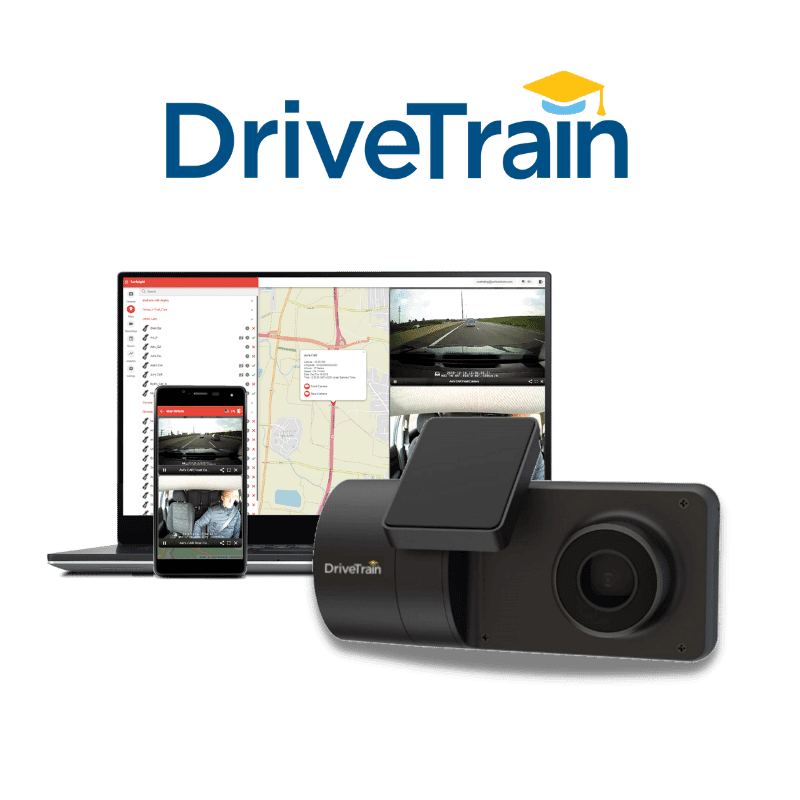 AI DASHCAM WITH INTEGRATED VIDEO TELEMATICS FOR INDIVIDUALS AND LIGHT FLEETS
DriveTrain is our latest in-vehicle video-based risk management solution. DriveTrain helps learner or light fleet drivers and parents or coaches identify risky behaviours that lead to collisions. Using Artificial Intelligence and Machine Learning, our DriveTrain device will provide the driver with real-time alerts.
The ultimate solution for experienced drivers and learners, the Drivetrain system will to ensure a dramatic reduction in your risk of collision. Cloud Based automatic uploads allow you to track vehicles and view events from your mobile app or online.
INTEGRATE WITH GEOTAB TO UNLEASH THE POWER OF VIDEO TELEMATICS
DriveCam starts recording video
Camera will only start recording when a vehicle engine is turned on and in motion to avoid unnecessary battery drain.
AI-connected sensors capture risky driving events
HD footage is recorded constantly when a vehicle is in motion. Footage is captured day or night with infrared LEDs for clear-quality video and wide-angle lenses for both road-facing and driver-facing cameras.
High-definition footage and alert data is saved to the cloud
Driver journey footage and alerting data is uploaded to the cloud, meaning fleet managers can view video and image data at any time.
Fleet managers can easily review pictures and videos within MyGeotab
Get alerted when video is available to watch and download on the MyGeotab platform. See HD dashcam footage alongside GPS data so you know who the driver was, how fast they were going and where they were located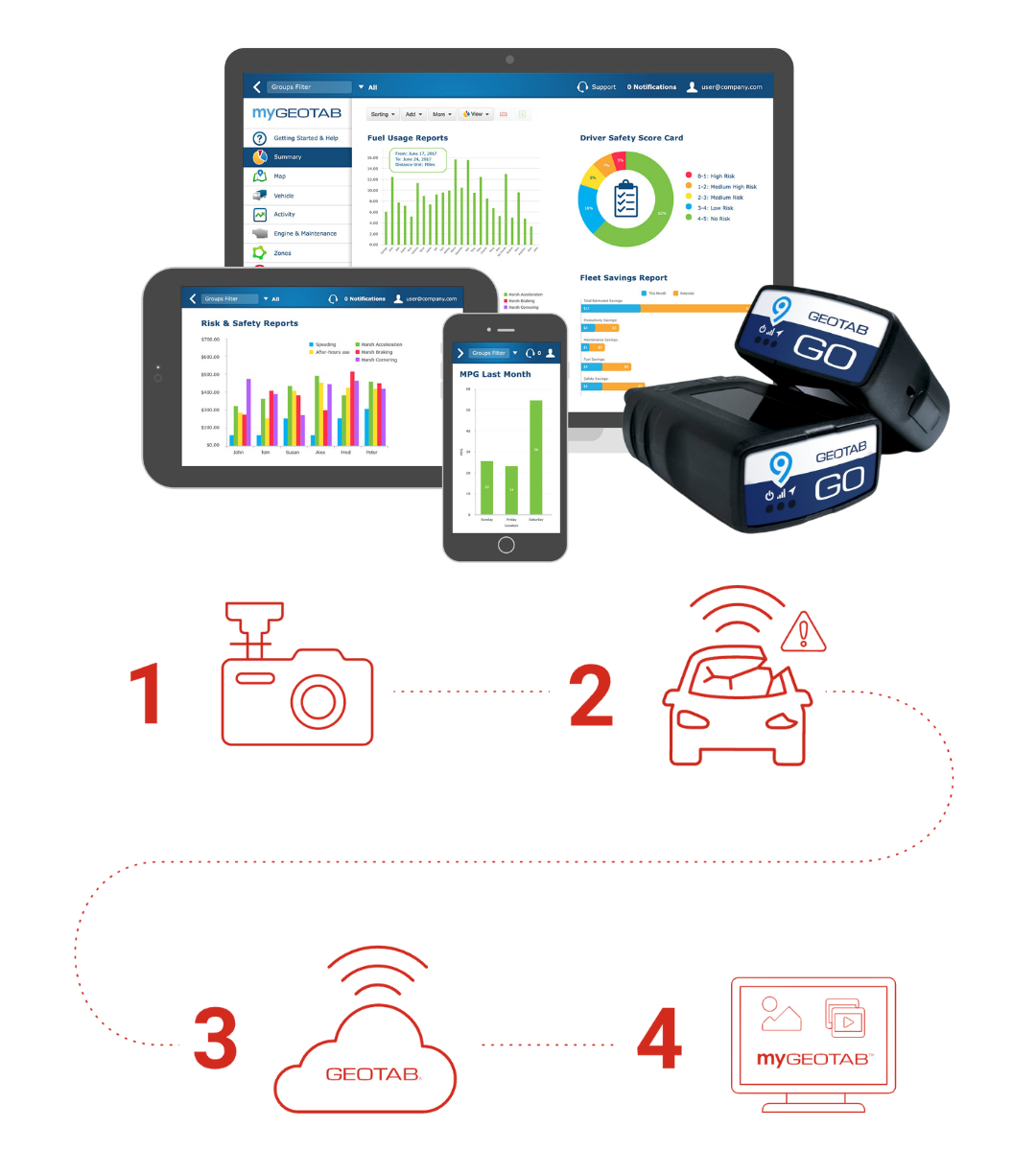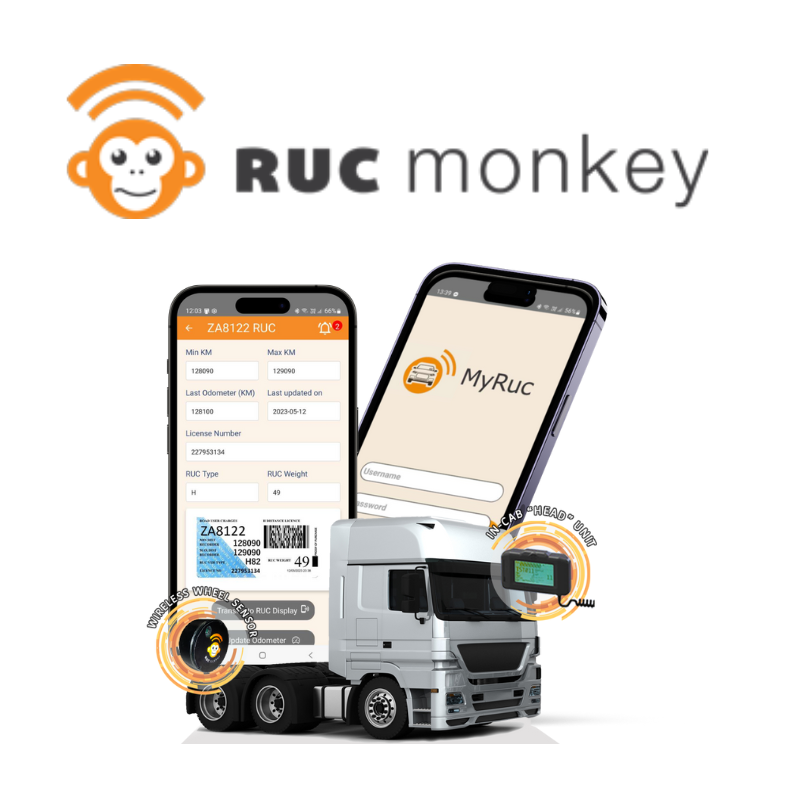 AUTOMATE ROAD USAGE CHARGES (RUC) CALCULATIONS FOR SEAMLESS OPERATIONS
RUC Monkey is our NZTA-approved electronic Road Usage Charge (RUC) system, revolutionises the way you handle your road user charges for your fleet. Leveraging next-generation wireless technology, RUC Monkey ensures a swift installation process, reducing downtime and getting your fleet back on the road in no time. This system has undergone rigorous nationwide testing to guarantee superior reliability and accuracy, reinventing the electronic management of road user charges.
RUC Monkey automates the intricate calculations of Road Usage Charges, significantly easing administrative workloads and reducing error risks. With cloud-based updates, monitor charges and transactions seamlessly from your mobile app or online, ensuring smooth control over your operations.