INTELLIGENT AI POWERED DASHCAM BUILT TO KEEP YOU SAFE WITH REAL-TIME ALERTS
Our very latest AI Dashcam automatically detects risky behaviour and provides an immediate notification to the driver. All of this data and video is uploaded to the cloud for access and coaching. This promotes safer driving by providing a full picture of what's happening on the road in real-time and allowing any shortfalls to be rectified.
The DriveTrain dashcam is absolutely ideal for learner/teen driver applications and modern light fleets.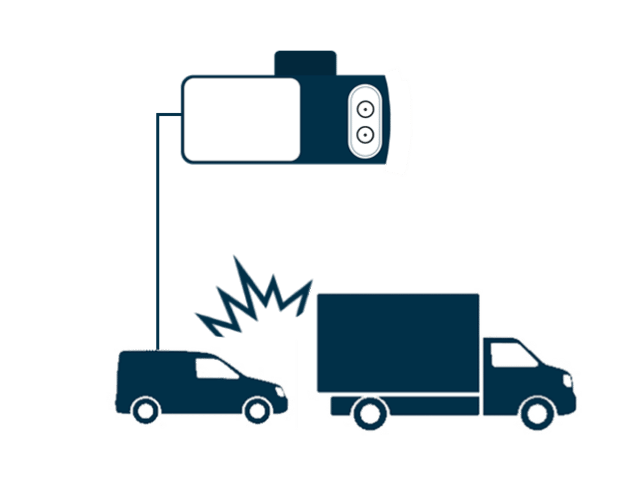 360 DEGREE VISIBILITY
Our sleek, design-forward dashcams capture crisp footage of the road ahead and the vehicle's cabin to help fleet managers or parents get a full picture of the real risk.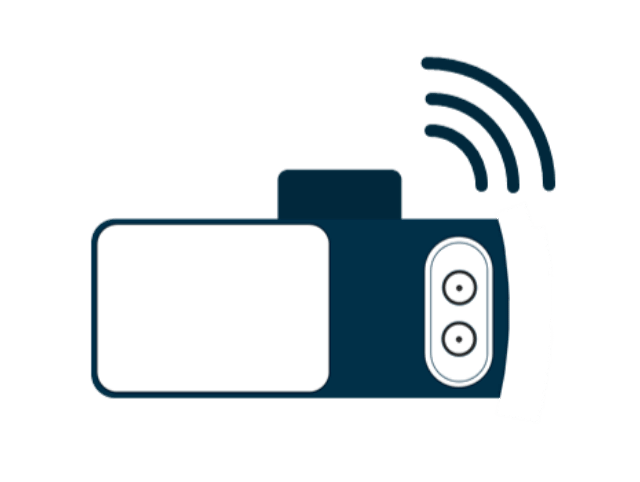 CUTTING-EDGE TECHNOLOGY
Audio feedback helps correct drivers instantly in the vehicle, while artificial intelligence triggers recordings of risky or distracted driving behaviour for review.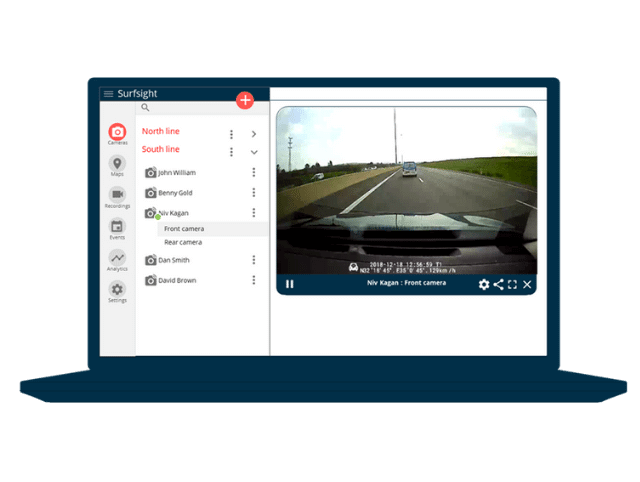 AFFORDABLE & ACCESSIBLE
All footage and vehicle tracking is available online through our cloud service, with access to critical information on the go.
THE POWER OF ARTIFICIAL INTELLIGENCE & MACHINE LEARNING
Machine vision (MV) and artificial intelligence (AI) help drivers and fleet managers correct distracted driving and risky driving as it occurs. Data is collected when your dashcam is online and is analyzed to detect distracted driving events. The driver receives visual and audio alerts when an event is identified. If the driver continues their behaviour, the event is uploaded to the cloud.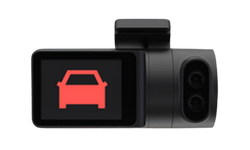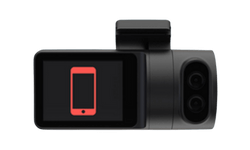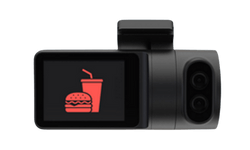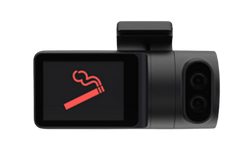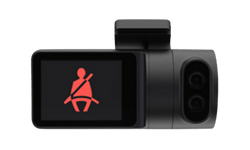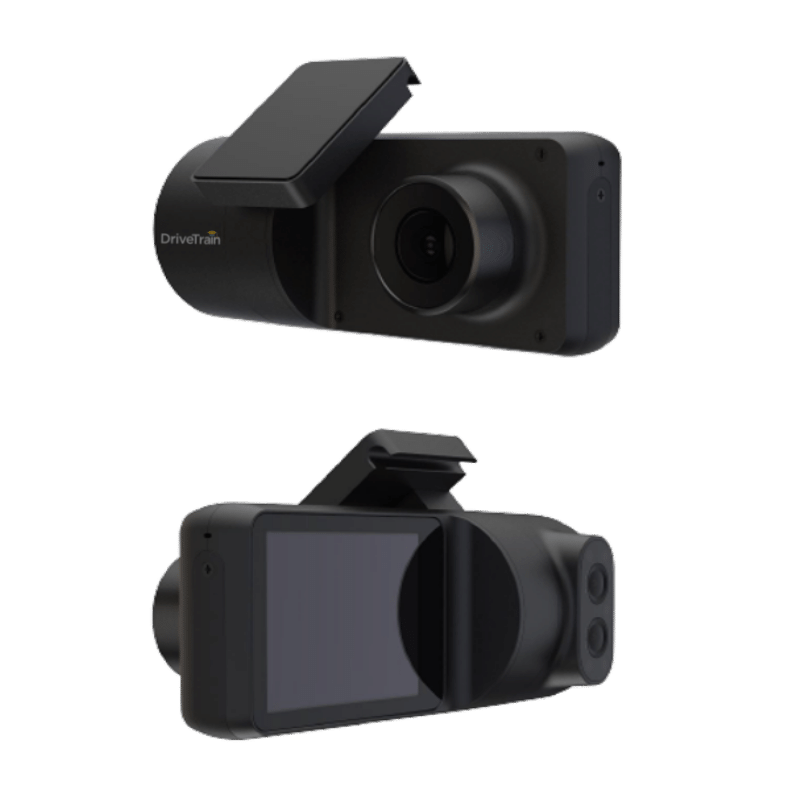 INTEGRATED MICROPHONE
Records inside and outside sound when triggered

NIGHT ILLUMINATION
6 high-lumen infrared lights for clear video in low light

WIDE-ANGLE DUAL LENS
Driver and road views give you the big picture of risk

MV + AI
On-board machine vision and artificial intelligence proactively detects driving risk in real time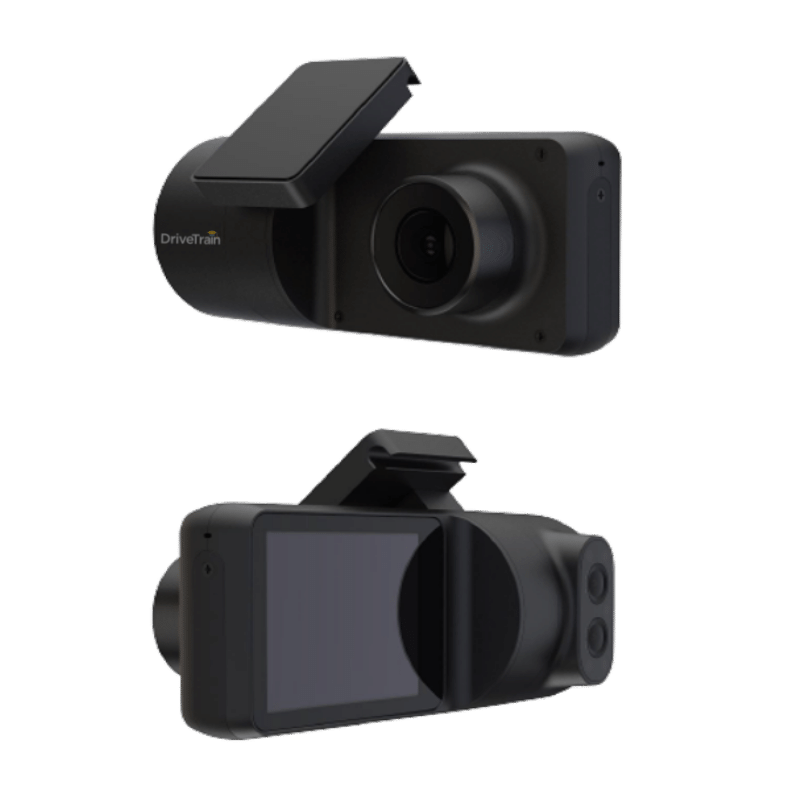 AUTOMATIC EVENT UPLOADS
Events upload to the cloud

MANUAL RECORD BUTTONS
Lets drivers capture events on demand, as needed

AUTOMATIC DEVICE UPDATES
Over-the-air system and firmware updates

REAL-TIME FEEDBACK
Display shows detected behaviour and signals the driver through audible alerts to prevent collisions
A PROACTIVE SAFETY SOLUTION


REDUCE CLAIMS & INSURANCE COSTS WITH LIVE VIDEO EVIDENCE